These tasting cups were commissioned by Nora Design in collaboration with the 2015 Culture Lab Detroit lecture and events series.
The theme, green space, drew me to a body of photographs of industrial water towers by artist Scott Hocking. These massive vessels still tower over the Detroit skyline, and Hocking's work calls attention to them as legendary Rust Belt manufacturing landmarks.
Hocking's work, concerned with ritual, burial, and archaeology resonates with the notion of permeating spirits. The essence of Detroit, like no other place I've lived, pervades the senses, like a tipple of good Bourbon, and the pleasure of sitting and savoring with friends at table is always intensified by the surfaces and forms of hand-made tableware.
A debt of gratitude is owed to Scott Hocking, for providing his vantage point on Detroit, and places most of us will never visit. His perspective offered me this point of departure.
Special thanks to Jane Schulak, founder of Culture Lab Detroit, for her vision and for this ongoing gift of conversation to the city, and to the Nora Design team, Liz Boone, Toby Barlow, and Michele Unverzagt, committed to exquisite local and international design.
Limited edition of 25 available exclusively at Nora
Detail : (6) 2" stoneware cups, size variable, (2) 8" x 5.5" stoneware trays
About Scott Hocking
Scott Hocking was born in Redford Township, Michigan in 1975. He has lived and worked in Detroit proper since 1996. He creates site-specific sculptural installations and photography projects, often using found materials and abandoned locations. Inspired by anything from ancient mythologies to current events, his installations focus on transformation, ephemerality, chance, and discovering beauty through the cycles of nature. He is left-handed and wears contact lens… [Read More]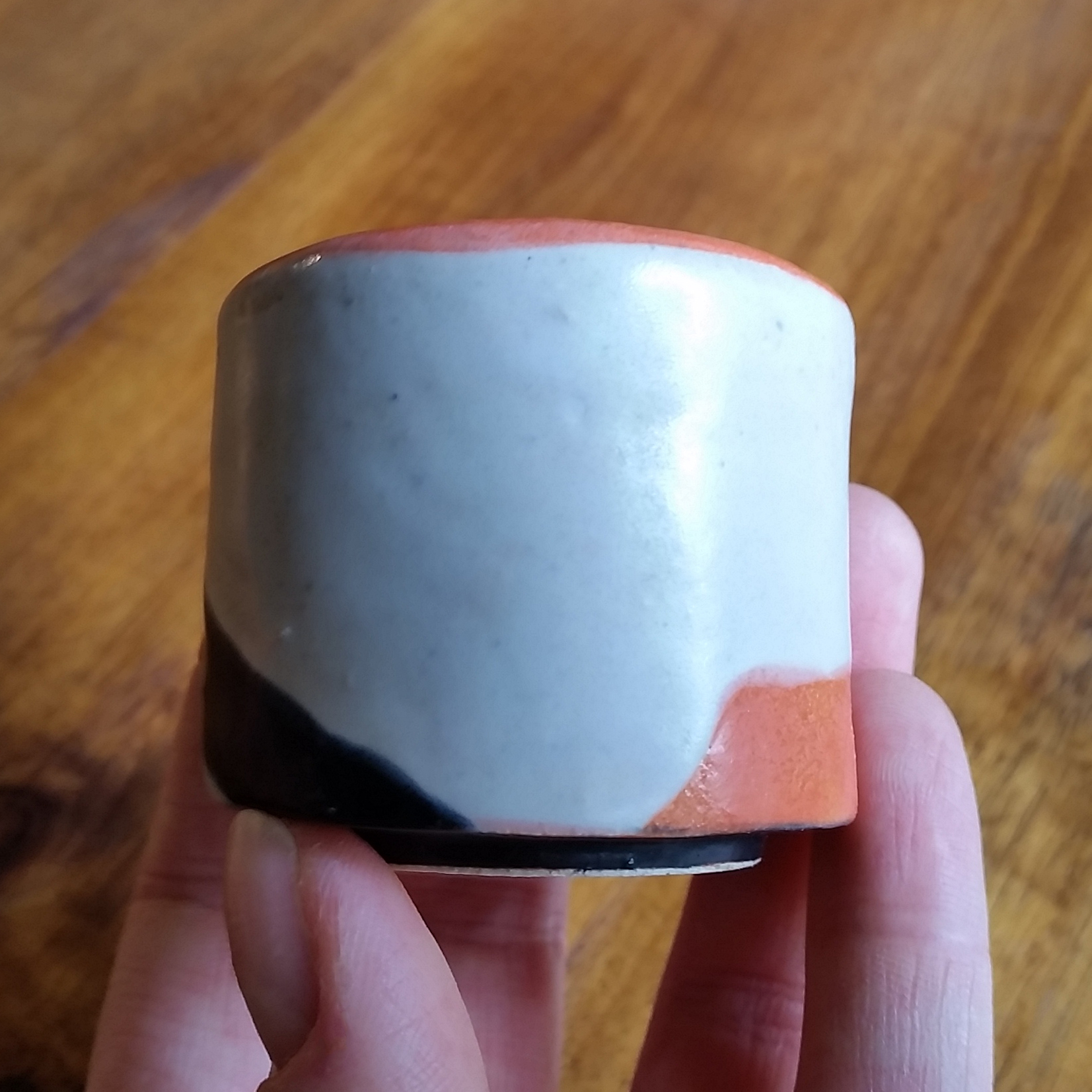 ---